"The more you create, the more powerful you become. The more you consume, the more powerful others become."
– Author James Clear

Wellness Tip:
Manage Your Media Diet
How healthy is your media diet? Nutritious, or filled with junk? 🥗🍩🤔
What we consume influences how we think, feel, and relate to ourselves and others. And an unbalanced media diet can lead to depression, anxiety, lack of sleep, and more.
To clean up your media diet, take steps like diversifying news sources, unfollowing accounts that prompt negative feelings, and putting limits around what you consume and when.
Check out this diagram of "The Media Pyramid" for a helpful way to think about media diet, and these 7 steps to improving yours today. Your mental health will thank you for it.

Productivity Tip:
Manage Emotions, Not Time
Serial procrastinator? Turns out what you don't have is a time management problem. 
Put it this way: you don't put off a task because you misjudge how long it will take. You put it off because doing it simply doesn't appeal to you. 
If you can work out why the task is off-putting, you're one step closer to finding a solution. Is it overwhelming? Break it down into smaller chunks. Boring? Try to make it fun. 
Another strategy is to work on developing psychological flexibility, which involves staying in the present moment and learning to tolerate uncomfortable thoughts. 
This article explains more about how this works, so do give it a read. By managing your emotions, you can start to beat procrastination—one task at a time.

Routine Breakdown
John Donahoe, CEO of Nike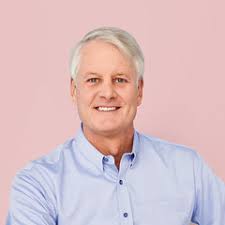 "I strive to be an advocate for those around me to take care of themselves, to always try to show up rested, present, and whole," says Nike CEO John Donahoe (quite wisely). He:
Wakes at 5:45 am and stretches.

Does gratitude practice "to stay positive by keeping myself grounded in what I'm most appreciative of."

Drinks 33 ounces of water and two cups of coffee.

Works out with a trainer for an hour, four times per week.
Why it works:
Another great lesson from John is to enlist help. "There's no question: Asking for help is one of the most powerful expressions of strength," says Donahoe, who has therapists, spiritual advisors, and business mentors he can call on for guidance.
What areas of life could you use help with? And what can you do to get the help you need?