"Happiness is not so much in having as sharing."
– Norman MacEwan, Senior Air Force Commander

Wellness Tip:
Focus On Experiences This Holiday Season
Holiday season: the time when everything is pretty, shiny, and begging you to buy it. So how do you make sure every purchase is really going to add value to your life?
For one thing, remember this rule of thumb: experiences are better than things. Research shows that experiential purchases lead to greater happiness and well-being.
So, whether you're buying for yourself or a loved one, that concert ticket or virtual cooking class is a better choice than even the smartest smartwatch or coolest new kicks.
And, let's not forget that you don't even need to spend money at all. Spend time with family instead: family and spiritual activities make for better holidays than gifts do.

Productivity Tip:
Take Time to Reflect
What went right this year? What could you have done better? 
Before getting swept away by twinkling lights, festive drinks, and the promise of new beginnings, it's worth taking the time to pause and reflect. 
Looking back on milestones can give you a motivational boost to keep going, while consciously recognizing areas for improvement will help keep you on course to reach your goals.
In a distracted world, reflecting isn't always the easiest thing to do. But it's definitely worth it. Why not put aside some time this week to simply sit and reflect?

Routine Breakdown
Jay Shetty, Former Monk, Author & Life Coach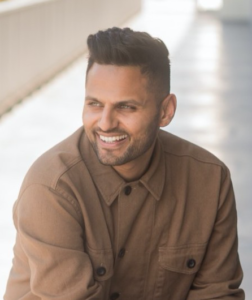 Viral influencer and dispenser of wisdom, Jay Shetty, says his morning routine is all about developing mental mastery. He: 
Offers gratitude to three people or things before opening his eyes. 

Spends time reading or being exposed to some kind of insightful content.

Spends 15 minutes doing some type of meditation (e.g., breathing, gratitude, visualization, intention-setting).
Hits the gym. "Stress has gotten a bad reputation, but the physical stress of exercise keeps us healthy and improves our mood," he says.
Why it works:
Gratitude is one of the most important elements of Shetty's routine. "Expressing gratitude in the morning is like putting on a coat that insulates and protects us from the negativity and fear – our own and others' – that we are likely to face throughout the day," he says.

Don't forget to use your Panda Planner for daily gratitude, and let us know how it's working for you!