"Know your circle of competence, and stick within it. The size of that circle is not very important; knowing its boundaries, however, is vital."
– Warren Buffet

Wellness Tip:
Appreciate The Things Money Can't Buy
Look around you. So many objects, devices, products… some we need and many we don't. 
What if you were to look around you and appreciate the things that are less tangible; the things that are literally priceless? A warm smile, a Sunday sleep-in, the earthy scent of rain on soil, curiosity, feeling proud of yourself, a hug from someone you love… 
Paying mindful attention to these things can really make life better. Here's a great list of many more!
Now you tell us: what are your favorite things that money can't buy?

Productivity Tip:
Know Your Circle of Competence 
Here's a simple mental model used by the likes of billionaires Charlie Munger and Warren Buffett: the Circle of Competence. 
The idea is to understand where your competence lies and stay within that area. This helps you make strong decisions and avoid too much risk. To learn yours, you need self-reflection and an honest assessment of your skills and strengths.
(Of course, there are times when stepping outside your circle is a good idea!)
Read more here and ask yourself: what do I know and what do I only think I know? 🤔

Routine Breakdown
Handy Metellus, CEO of Bramework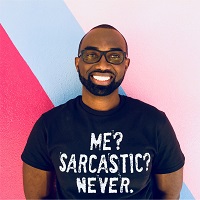 Handy Metellus says he has two hours to himself in the morning before his family wakes up. "I look forward to the quietness, the time to reflect, and the time to plan." He:
Meditates for around 30 minutes.

Listens to an audiobook while taking a 30-min walk.

Plans his day using his planner and journal. "I also review the previous day — plus my weekly and monthly goals."

Makes breakfast for his kids.
Why it works:
We'll say it again: meditation has

so many

benefits. Make time for it if you can.

Pairing exercise with some stimulating content is a smart way to multitask.

Taking a moment to plan your day's tasks and priorities keeps you focused on what matters. Reviewing your goals and how you went yesterday is also powerful.

Family time strengthens bonds and is

important

for well-being.
Do you set weekly and monthly goals? Panda Planner incorporates sections for daily planning, end-of-day reviews, and weekly and monthly goal-setting – so you can do it all in one place! Let us know how you're going with yours.