"There should be no shame in admitting to a mistake; after all, we really are only admitting that we are now wiser than we once were."
– Greg McKeown in Essentialism: The Disciplined Pursuit of Less

Wellness Tip:
Visualize Your Way To Calm
Being in nature calms us. But we can't always skip off to a forest when anxiety strikes.
Instead, why not take a mental mini-vacation? Close your eyes, and walk yourself through a peaceful scene: a golden beach, a sun-dappled glade, a tranquil mountaintop…
Don't just see it. Feel the sun on your skin. Hear the waves lapping or the wind rustling.
To get the hang of this technique, try using guided imagery. Research shows it works.
Read more about it here, or try this guided audio.

Productivity Tip:
Find Intrinsic Motivation
Sure, job titles and paychecks are great – but they're not what keeps us truly motivated. 
Intrinsic motivation, on the other hand, makes us more persistent and more productive, and leads to 46% higher levels of job satisfaction. Win-win!
Intrinsic motivators come from within. They're tied to four main sources:
A sense of meaningfulness

Having choice and responsibility over what you do

Feeling competent in your performance

Making progress
So the question we ask you today is: What are your intrinsic motivators?

Routine Breakdown
Eric Ryan, Entrepreneur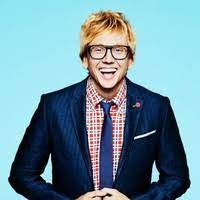 As a single father and CEO of supplements company Olly, Eric Ryan's mornings are a balancing act. He:
Rises at 5am. He says 5-8am is his "essential" productivity time.

Gets his kids ready for school. "When I am with the kids, I am 100 percent focused on them. I try to stay off my phone or laptop around them."

If the kids are doing distance learning, he takes the dog for a walk with his daughter between Zoom classes.
Why it works:
According to some research, early risers really

are

more productive.  

Positive family relationships are extremely important – for our

children's futures

and

our own well-being

.

The dog walks combine fresh air, exercise, and father-daughter bonding.
Balancing work and family is important. Eric hits on something essential: Being fully attentive to his kids when he's with them, and deeply focused on his work when he's not.
Do you try and keep a clear separation between work and family time?